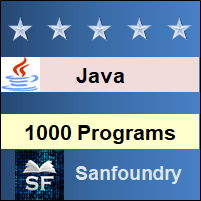 A tree is a hierarchical data structure in which data is stored in the form of nodes, which are connected by edges. Trees are non-linear data structures compared to arrays, linked lists, stacks, and queues. The most basic terms used in the tree data structure are node, root node, parent node, child node, leaf node, internal node, subtree, descendant, ancestor node, degree, and level of the node.
Types of Trees in Data Structure:
General Tree
Binary Tree
Binary Search Tree
AVL Tree
B-Tree
Splay Tree
Red Black Tree
Treap
Advantages of Trees:
Tree is a hierarchical data storage system.
Trees provide a flexible way to move data around with minimal effort.
Tree reflects structural relationships in the data.
It allows faster insertion, deletion, and searching operations on trees.
Applications of Trees:
Folders and organizational structures are stored in a natural hierarchical data structure.
It is used to organize data for efficient insertion, deletion, and searching operations.
The tree data structure is also used to store data in the router's routing tables.
Heap is a tree data structure implemented using arrays and used to implement priority queues.
Trie is a special kind of tree used to implement a dictionary.
B-Tree and B+Tree are tree data structures used to implement indexing in databases.
The following section contains various programs on Trees, Binary Tree, Binary Search Tree, Expression Tree, AVL Tree, Tree Traversal, and KD Trees. Each sample program includes a program description, Java code, and program output. All examples have been compiled and tested on Windows and Linux systems.
Here is the listing of Java programming examples on Trees: