Digital Image Processing Questions and Answers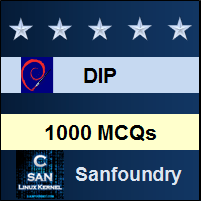 Our 1000+ Digital Image Processing questions and answers focuses on all areas of Digital Image Processing subject covering 100+ topics in Digital Image Processing. These topics are chosen from a collection of most authoritative and best reference books on Digital Image Processing. One should spend 1 hour daily for 2-3 months to learn and assimilate Digital Image Processing comprehensively. This way of systematic learning will prepare anyone easily towards Digital Image Processing interviews, online tests, examinations and certifications.
Highlights
– 1000+ Multiple Choice Questions & Answers in Digital Image Processing with explanations
– Every MCQ set focuses on a specific topic in Digital Image Processing Subject
Who should Practice these Digital Image Processing Questions?
– Anyone wishing to sharpen their knowledge of Digital Image Processing Subject
– Anyone preparing for aptitude test in Digital Image Processing
– Anyone preparing for interviews (campus/off-campus interviews, walk-in interview and company interviews)
– Anyone preparing for entrance examinations and other competitive examinations
– All – Experienced, Freshers and Students
Here's list of Questions & Answers on Digital Image Processing Subject covering 100+ topics:
1. Questions & Answers on Basic of Digital Image Processing
The section contains questions and answers on digital image processing introduction, steps and components.
2. Questions on Digital Image Fundamentals
The section contains questions on image sampling and quantization, image sensing and acquisition, electromagnetic spectrum, relationship between pixels, mathematical tools of digital image processing.
3. Questions & Answers on Intensity Transformations and Spatial Filtering
The section contains questions and answers on smoothing and sharpening spatial filters, intensity transformation functions, spatial filtering and its fundamentals, spatial enhancement methods, histogram processing, smoothing linear and non-linear spatial filters, fuzzy techniques for intensity, transformation and filtering, unsharp masking, intensity transformation techniques, piecewise-linear transformation functions, noise reduction by spatial and domain filtering.
4. Questions on Filtering in Frequency Domain
The section contains questions on frequency domain filtering basics, dft of one and two variables, fourier transform of sampled functions, image sharpening, smoothing and implementation, 2-d discrete fourier transform, sampling and selective filtering.
Gaussain Lowpass and Sharpening Frequency-Domain Filters
Basics of Frequency Domain Filtering
DFT of One Variable
DFT of Two Variables
Fourier Transform of Sampled Functions
Image Sharpening
Image Smoothing
Implementation
Preliminary Concepts of Frequency Domain Filtering
Properties of 2-D Discrete Fourier Transform
Sampling
Selective Filtering
Filtering in the Frequency Domain
5. Questions & Answers on Image Restoration and Reconstruction
The section contains questions and answers on relationship between pixels, visual perception, adaptive filters, bandpass and band reject filters, geometric mean filters, inverse filters, notch and static filters, wiener filtering, fourier transform of functions and variables, noise restoration and reduction, least squares filtering and degradation function estimation.
Elements of Visual Perception
Relationships between Pixels
Adaptive Filters
Bandpass and Bandreject Filters
Constrained Least Squares Filtering
Estimating the Degradation Function
Geometric Mean Filter
Image Reconstructions from Projections
Inverse Filtering
Mean Filters
Model of Image Restoration and Degradation Process
Notch Filters
Order Statistic Filters
Wiener Filtering
Sampling – Fourier Transform of Sampled Functions
Discrete Fourier Transform of One Variable
Extension to Functions of Two Variables
Restoration in the Presence of Noise
Periodic Noise Reduction
Linear, Position-Invariant Degradations
Degradation Function Estimation
Constrained Least Squares Filtering
6. Questions on Color Image Processing
The section contains questions on color transformation and segmentation, full color and pseudo color image processing, image construction and formulation, color slicing and correction.
Color Fundamentals
Color Models
Color Transformations
Color Segmentation
Full Color Image Processing
Noise in Color Images
Pseudo color Image Processing
Image Segmentation based on Color
Color Image Compression
Geometric Transformations
Color Formulation
Color Slicing
Color Correction
7. Questions & Answers on Image Compression
The section contains questions and answers on compression methods basics and fundamentals, bit plane and block transform coding, digital image watermarking, run length and symbol based coding, lossy and error free compression, image compression standards and models, multiresolution expansions and compression methods.
Basic Compression Methods
Bit Plane Coding
Block Transform Coding
Digital Image Watermarking
Fundamentals of Image Compression
Lossless Predictive Coding
Lossy Predictive Coding
Run Length Coding
Symbol Based Coding
Multiresolution Expansions
Redundancy in Images
Image Compression Models
Error Free Compression
Lossy Compression
Image Compression Standards
Compression Methods
8. Questions on Morphological Image Processing
The section contains questions on boundry extraction, complex hull, erosion and dilation, gray scale morphology, hit or miss transform, morphological reconstruction, skeletons and pruning, thinning and thickening, morphological algorithms, grey scale morphology applications.
Boundary Extraction and Hole Filling
Complex Hull
Erosion and Dilation
Extraction of Connected Components
Gray Scale Morphology
Hit or Miss Transform
Morphological Reconstruction
Opening and Closing
Skeletons and Pruning
Thinning and Thickening
Morphology- Erosion and Dilation
Morphological Algorithms
Dilation and Erosion
The Hit or Miss Transformation
Some Basic Morphological Algorithms
Applications of Grey-Scale Morphology
9. Questions & Answers on Image Segmentation
The section contains questions and answers on edge detection, edge linking and boundary detection, line and point detection, thresholding and variable thresholding, image segmentation, segmentation using morphological watersheds and boundary segments.
Advanced Techniques for Edge Detection
Edge Detection
Edge Linking and Boundary Detection
Fundamentals of Image Segmentation
Line Detection
Multple Thresholds
Point Detection
Region Based Segmentation
Segmentation Using Morphological Watersheds
Thresholding
Use of Motion in Segmentation
Variable Thresholding
Point,Line and Edge Detection
Segmentation by Morphological Watershed
Boundary Segments
10. Questions on Representation and Description
The section contains questions on regional and boundary descriptors, boundary following, chain codes, perimeter polygons, description principal and components, signatures, decision recognition, structural methods, detection of discontinuities and relation descriptors.
Regional Descriptors
Boundary Descriptors
Boundary Following
Chain Codes
Polygonal Approximations Using Minimum Perimeter Polygons
Principal Components for Description
Signatures
Representation
Components for Description
Recognition Based on Decision
Structural Methods
Detection Of Discontinuities
Relational Descriptors
11. Questions & Answers on Wavelet based Image Processing
The section contains questions and answers on wavelet transform in one and two dimensions, fast wavelet transform and wavelet packets.
Wavelet Transforms in One Dimension
Fast Wavelet Transform
Wavelet Transforms in Two Dimensions
Wavelet Packets
12. Questions on Image Enhancement
The section contains questions on spatial and grey level resolutions, zooming and shrinking, image enhancement basics, histogram equalization, histogram specification, logic and arithmetic operations enhancement, first and second order derivatives for enhancement and laplacian in frequency domain.
13. Questions & Answers on Object Recognition
The section contains questions and answers on patterns and pattern classes, template and shape matching, optimum statistical classifiers, syntactic recognition of string and trees.
Patterns and Pattern Classes
Template matching
Optimum Statistical Classifiers
Neural Networks
Matching Shape Numbers
Syntactic Recognition of String
Syntactic Recognition of Trees
If you would like to learn Digital Image Processing thoroughly, you should attempt to work on the complete set of questions and answers mentioned above. It will immensely help anyone trying to crack an exam or an interview.
Here's the list of Best Reference Books in Digital Image Processing.
Wish you the best in your endeavor to learn and master Digital Image Processing!