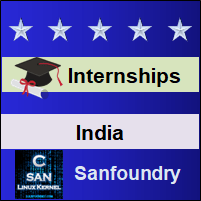 Here's the list of "Topic Names / branch" which are available for Internships at this point of time. Kindly choose 3 topics from the list below in which you have a very good understanding.
Kindly note that the below list of topics only covers subjects from Engineering and Science streams. So, if you are a student of Arts, Humanities, Psychology, Sociology, Commerce OR Business studies, you can choose any 3 topics from your Curriculum and put them directly in the application form".
If you are a student of Engineering and Science stream, please go through the below list of topics. If you think that you are very good at some topic of other branch or 1st Year of Engineering or School, you can choose that too.
1. Common Engineering/School Topics for Internship
Basic Marine Engineering
Basic Mechanical Engineering
CAD/CAM/CAE
Machine Drawing
Computer Graphics
Data Structures
Decision Theory
Engineering Mathematics
Engineering Physics
Material Science
Numerical Methods
Probability and Statistics
Basic Nanoscience & Nanotechnology
Operations Research
Physics (9th / 10th / 11th / 12th Standard)
Chemistry (9th / 10th / 11th / 12th Standard)
Mathematics (9th / 10th / 11th / 12th Standard)
Biology (9th / 10th / 11th / 12th Standard)
English Grammar & Composition
Accountancy (11th / 12th Standard)
Business Studies (11th / 12th Standard)
Economics (9th / 10th / 11th / 12th Standard)
History (9th / 10th / 11th / 12th Standard)
Geography (9th / 10th / 11th / 12th Standard)
Political Science (11th / 12th Standard)
Pyschology (11th / 12th Standard)
Sociology (11th / 12th Standard)
Statistics (11th / 12th Standard)
2. Aerospace & Aeronautical Engineering Internship Topics
Aero, Marine, Metallurgical and Molecular Thermodynamics
Aeroacoustics
Aerodynamics
Aeroelasticity
Aerospace Materials and Manufacturing Processes
Aerospace Propulsion
Aerospace Structural Analysis
Aerospace Vehicle Design
Air Transport Management
Air-Breathing Propulsion
Aircraft Design
Aircraft Engines
Aircraft Flight Dynamics and Automatic Flight Control
Aircraft Fuel Systems
Aircraft Instrumentation
Aircraft Maintenance, Repair and Overhaul
Aircraft Materials and Processes
Aircraft Performance
Aircraft Safety Rules and Regulations
Aircraft Stability and Control
Aircraft Structures – I & II
Atmospheric Flight Mechanics
Boundary Layer Theory
Chemical Engineering Thermodynamics
Combustion Processes in Jet Engines
Computational Fluid Dynamics
Elements of Aeronautics
Flight Testing
Helicopter Dynamics
Helicopter Theory
Hypersonic Aerodynamics
Machine Drawing
Mechanics of Machines
Rockets and Missiles
Spaceflight Mechanics
Theory and Design of Plates and Shells
Turbomachines
UAV Systems
Vibration and Structural Dynamics
Viscous Flow Theory
Wind Energy Technology

3. Agricultural Engineering Internship Topics
Basic Agricultural Engineering
Drainage Engineering
Drying and Storage Engineering
Principles of Agricultural Economics
Fundamentals of Agribusiness Management
Agricultural Machinery
Farm Tractors
Earth Moving Equipments and Tractors
Farm Machinery Design and Testing
Farm Power and Machinery Management
Tractor Design and Testing, Hydraulics and Transmission
Tillage and Sowing Equipment
Fishing Vessel Technology
Pest Management in Horticultural Crops
Instrumentation and Control in Food Industries
Engineering Hydrology
Post-Harvest Engineering of Agricultural Crops
Refrigeration and Air Conditioning
Crop Process Engineering
Crop Genomics and Biotechnology
Design and Maintenance of Green House
Environmental Biotechnology
Fat and Oil Technology
Food Biotechnology
Functional Foods and Neutraceuticals
Unit Operations in Food Processing
Reservoir Engineering
GIS and Remote Sensing

4. Biotechnology, Biomedical & Medical Electronics Engineering Internship Topics
Animal Biotechnology
Bio Inspired Design
Biocatalysis
Biochemical Engineering
Biological Spectroscopy
Biomaterials and Artificial Organs
Biomaterials Tissue interactions and Artificial Organs
Biomathematics
Biomechanics
Biomedical Digital Signal Processing
Biomedical Equipment
Biomedical Instrumentation
BioMEMS and Nanotechnology
BioMEMS and Systems On-Chip
Biometric Security Systems
Biomining
Bioorganic Chemistry
Biophysical Engineering
Biophysics, Geophysics, Astrophysics, Brachytherapy Physics and Radiation Physics
Bioreactor Design and Analysis
Biosensors and Bioinstrumentation
Bioseparation Technology
Biosignal Processing and Analysis
Biostatistics
Biostatistics, Computational Statistics, and Geostatistics
Biotechnology
Body Area Networks
Brewing Science
Cancer Biology
Cell Biology
Clinical Science
Computer Vision
Diagnostic and Therapeutic Equipment
Drug and Pharmaceutical Biotechnology
Energy Furnaces
Environmental Biotechnology
Enzymology and Enzyme Science/Engineering/Technology
Food Microbiology
Food Biotechnology
Hospital Management
Human Immunology
Immunotechnology
Laser Technology
Medical DBMS
Medical Diagnostics
Medical Expert Systems
Medical Image Processing
Medical Informatics
Medical Optics
Medical Science
Metabolic Engineering
Nanobiotechnology
Optoelectronics
Pattern Recognition
Prosthetic Equipments
Protein Engineering
Stem Cells
Structural Biology
Telemedicine
Therapeutic Equipments
Tissue Engineering
Virology

5. Chemical Engineering Internship Topics
Polymer Engineering
Mechanical Operations
Distillation Design
Equilibrium Staged Operations (ESO)
Design of Heat Transfer Equipments for Thermal Power Plant
Chemical Instrumentation and Process Control Theory
Momentum Transfer (MOT)
Chemical Reaction Engineering
Transport Phenomena
Chemical Engineering Thermodynamics
Chemical Process Technology
Inorganic Chemical Technology
Fluidization Engineering
Multiphase Flow
Computational Fluid Dynamics
Fertilizer Technology
Flow of Complex Mixtures
Fuel Technology
Fuels and Combustion
Fundamentals Of Particle Technology
Introduction to Nanoscience and Nanotechnology
Membrane Separations Technology
Mineral Beneficiation
Natural Gas Engineering
Petroleum Refinery Engineering
Elements of Petroleum Engineering
Petroleum Reservoir Engineering
Petroleum Production and Operations
Drilling – Petrochemical Engineering
Storage and Handling of Materials

6. Civil Engineering Internship Topics
Transportation Engineering I, II, III and IV
Mine Surveying
Structural Detailing
Introduction to Earthquake Engineering
Airport and Railway Planning and Design
Engineering of Rivers
Analysis and Design of Pavements
Pavement Mechanics, Materials and Construction
Reliability Engineering
Road Safety and Management
Rock Mechanics and Tunnelling
Shell Structures
Hydrology
Theory of Elasticity and Plasticity
Bridge Engineering
Pollution Control and Monitoring
Air Transport Management
GIS and Remote Sensing
GIS for Environmental Engineering

7. Computer Science & Engineering Internship Topics
Computer Graphics
Switching Circuits and Logic Design
Management Information System
Operations Research
Theory of Programming Languages
Digital Logic System Design
IOT
Data Science
Machine Learning
Data Mining and Data Warehousing
Distributed Systems
Gaming Engineering
Green Computing Technology
Hardware Security
Information Retrieval
Real Time Operating Systems
Real Time Systems
Object Oriented System Design
Parallel Programming
Pattern Classification
Principles of Programming Languages
Software Testing
Speech and Natural Language Processing
Enterprise Resource Planning (ERP)
Multimedia Systems
Network Management
NoSQL
Services Oriented Architecture
Basics of MIS & E-Commerce
Object-Oriented Modeling and Design Patterns
Semantic Web Technologies
Grid Computing
Object-Oriented Programming in Java
Dot Net Programming Technologies
Cyber Forensics
Knowledge Management Systems
Computer Vision

8. Programming, IT and Emerging Technologies Topics for Internship
JavaScript Frameworks (Example – Node.js, Angular.js, etc…)
PHP Programming Language
Go Programming Language
Swift Programming Language
Scala Programming Language
Haskell Programming Language
Clojure Programming Language
Lua Programming Language
IoT
Data Science
Machine Learning
Data Structures & Algorithms

9. EE, EEE & ECE Engineering Internship Topics
Thermal Power Engineering
Antenna and Wave Propagation
Industrial Instrumentation
Wind Energy Technology
Neural Networks
Superconductivity and Low Temperature Physics
Switched Mode Power Conversion
Satellite Communications
Advance Power System Device and Instrumentation
Applied Mechatronics
Automotive Sensors and Instrumentation
Electric Drives
Energy Management System and SCADA
Fibre Optic Metrology
Fibre Optic Sensors
Flexible AC Transmission System
Fuzzy Logic
High Voltage and Insulation Engineering
Laser Technology
MEMS and Applications
Mimo Communications
Radar Systems
Multimedia Systems
Photonic Materials and Applications
Quantum Mechanics
Radar Signal Processing
Robotics Engineering
Renewable Energy
Spread Spectrum Communications and Jamming
Telecommunication Networks and Optimizations
Telecommunications Network Planning and Management
Wireless Sensor Networks
HVDC Transmission
Computer Vision
Software Defined Radio
ASIC Design

10. Instrumentation Engineering Internship Topics
Aircraft Instrumentation
Instrumentation Devices – I & II
Lasers and Optical Instrumentation
Process Instrumentation
Automotive Sensors and Instrumentation
Biomedical DSP
Switched Mode Power Conversion
Estimation Theory
HVDC Transmission
PLCs and Industrial Automation
Industrial Instrumentation
Mechatronics Instrumentation
Non-linear Control Systems
Opto-Electronics Based Instrumentation
Process Monitoring and Fault Diagnosis

11. Marine & Ocean Engineering Internship Topics
Basic Naval Architecture
Basics of Marine Engineering
Coastal Engineering
Composites for Marine Structures
Double Hull Tanker Vessels
Elements of Ocean Engineering
Fishing Vessel Technology
Free Surface Hydrodynamics
Hydroelasticity
Hydrostatics and Stability
Inland Water Transportation
Introduction to Naval Architecture
Marine Acoustics
Marine Boiler and Steam Engineering
Marine Construction and Welding
Marine Control Engineering and Automation
Marine Corrosion and Prevention
Marine Design – I & II
Marine Diesel Engines – I
Marine Diesel Engines – II
Marine Electrical Machine – I
Marine Electrical Machine – II
Marine Electrical Technology
Marine Electronics
Marine Engineering Materials
Marine Heat Engines and Air Conditioning
Marine Hydraulics and Fluid Machinery
Marine Hydrodynamics
Marine IC Engineering I
Marine IC Engineering II
Marine Machinery Drawing
Marine Machines and System Design
Marine Maintenance and Repairs
Marine Manufacturing Technology
Marine Materials
Marine Power Plant
Marine Production and Planning
Marine Refrigeration and Air Conditioning
Marine Structures – I & II
Marine Structures Computations
Marine Vehicles Performance
Mechanics of Marine Machines
Ocean Energy
Ocean Structures Analysis, Design & Construction
Offshore Technology
Physical Oceanography
Port and Harbour Engineering
Port Infrastructure and Management
Reliability of Ocean Structures
Resistance and Propulsion
Seakeeping and Maneuvering
Ship Construction
Ship Strength
Stability of Marine Structures
Submarines and Submersibles
Surface Coating Engineering
Vibration of Floating Structures

12. Mechanical, Mechatronics, Industrial and Automobile Engineering Internship Topics
Alternative Fuels
Alternative Fuels – Automobiles
Applied Elasticity and Plasticity
Applied Thermo-Fluids I
Applied Thermo-Fluids II
Automobile Engineering
Automotive Aerodynamics
Automotive Air Conditioning
Automotive Chassis, Suspension and Components Design
Automotive Electrical and Electronics Systems
Automotive Engine Components Design and Auxiliary Systems
Automotive Fuels and Lubricants
Automotive Pollution and Control
Automotive Safety
Automotive Sensors and Instrumentation
Automotive Transmission
CAD – Computer Aided Design
CAM/CAE – Computer Aided Manufacturing/Engineering
Ceramic Materials
Composite Materials
Compressible Flow
Computational Fluid Dynamics
Design of Jigs, Fixtures and Press Tools
Design of Transmission Systems
Engine and Vehicle Management System
Engine Auxiliary Systems
Engineering Failure Analysis
Engineering Optimization
Enterprise Resource Planning (ERP)
Expert and Decision Support Systems
Facility Planning and Design
Fatigue, Creep and Fracture
Finite Element Methods
Fluid Drives and Control
Fundamentals of CAD/CAM
Hybrid Vehicles
Industrial Corrosion and Tribology
Industrial Engineering and Management
Introduction to MEMS
Introduction to Renewable Energy Technologies
Large Scale Systems
Machine Design
Machine Drawing
Management Information System
Materials Science
Mechanical Handling Systems and Equipments
Mechanical Vibrations
Micro and Nano Machining
Off Road Vehicles
Operations Research – I, II & III
Phase Transformation and Heat Treatment of Materials
Powder Metallurgy
Principles of Reliability Engineering
Printing Technology
Production Planning and Control
Refrigeration and Air conditioning
Smart Materials
Statistical Quality Control
Supply Chain Management
Surface Engineering
Technology of Paints and Surface Coatings
Thermal Engineering Systems
Tribology
Two and Three Wheelers
Vehicle Body Engineering and Safety
Vehicle Design Data Characteristics
Vehicle Maintenance
Vehicle Transport Management
Vibration and Noise Control
X-Ray Diffraction and Electron Microscopy
CNC Technology and Programming
Design of Mechatronic Systems
Engineering Design – Design for Manufacture and Assembly – DFMA
Medical Mechatronics
Microfabrication Processes
PLC and Data Acquisition Systems
Sensors and Actuators

13. Metallurgical Engineering Internship Topics
Corrosion and Environmental Degradation of Materials
Creep, Fatigue and Fracture
Deformation and Fracture Behaviour of Materials
Alloy Steel Making and Ferroalloys
Electro-Chemistry and Corrosion
Foundry Metallurgy
Iron Making
Steel Making
X-Ray Diffraction and Transmission Electron Microscopy
Metal Joining and Powder Metallurgy
Powder Metallurgy
Phase Transformation and Heat Treatment of Materials
Physical Metallurgy
Extractive Metallurgy – Ferrous and Non-Ferrous Metals
Ceramic Materials
Special Coating Technology
Composite Materials
Light Metals and Alloys
Magnetism and Magnetic Materials
Metallurgical Failure Analysis
Mineral and Particle Technology
Nano-Structured Materials
Rubber and Rubber Like Materials
Solar Energy Materials
Stochastic Modelling of Materials
Surface Engineering
Fuels and Combustion
Environmental Geology
Rubber and Rubber Like Materials
Solar Energy Materials
Surface Engineering

14. Mining Engineering Internship Topics
Introduction to Mining
Underground Metal Mining
Earth's Crust
Development of Mineral Deposits
Rock Mechanics
Rock Cutting and Rock Fragmentation
Exploration Geophysics
Geostatistics and Mineral Evaluation
Material Handling System
Methods of Sub Surface Mining
Methods of Surface Mining
Mine Development
Underground Coal Mining
Mine Hazards and Rescue
Mine Legislation and Safety
Mine Machinery
Mine Management
Mine Planning & Design
Mine Plant Design
Mine Surveying
Mine Systems
Mine Ventilation
Mineral and Natural Resource Law
Mineral Deposits
Mining of Deep Seated Deposits
Mineral Exploration
Mineral Processing Technology
Mining Machinery
Mining Hazards and Rescuing Operations
Petroleum Exploration
Placer Mining
Radioactive Mineral Deposits & Validation
Ventilation and Climate Control
Rock Slope Technology
Sand Mining
Secondary Mining
Solid Fuel and Clean Coal Technology
Coal Preparation
Surface Mining
Elements of Petroleum Engineering
Explosive and Blast Design
Fire Safety Engineering
Tunneling and Underground Space Technology
Remote Sensing & Geographic Information System
Geodesy and Photogrammetry
Geospatial Imaging and Geoinformatics
Natural Gas Engineering
Oil and Gas Well Testing and Enhanced Oil Recovery
Surface Mine Design
Principles of Mine Planning
Principles of Mineral Processing
Extra Terrestrial Mining
Environment Impact Assessment and Auditing
Environmental Issues
Environmental Geology

15. Ceramics & Cement Engineering Internship Topics
Abrasives in Ceramics and Cement Technology
Basic Ceramics
Bio-Ceramics
Ceramic and Cement Composites
Ceramic Coatings
Ceramic Fabrication Processes
Ceramic Fibres and Composites
Ceramic Materials
Ceramic Matrix Composites
Ceramic Whitewares
Ceramics and Cement Technology
Electrical and Electronic Ceramics
Engineering Ceramics and Processing Techniques
Friction and Wear of Ceramics
Glass Engineering – I
Glass Engineering – II
Glaze Technology
Kilns, Furnaces and Pyrometry
Mechanical Behavior of Ceramics
Microwave Processing of Ceramics
Monolithics and Castables
Physical Ceramics
Process Ceramics – I
Process Ceramics – II
Properties of Ceramics
Refractories – I
Refractories – II
Special Coating Technology
Special Glasses
Super and Monolithic Refractory
Testing Methods of Ceramics
Traditional Ceramics
Unit Operation – I
Unit Operation – II
White Wares – I
White Wares – II

16. Environmental Engineering Internship Topics
Air and Noise Pollution Control
Atmospheric Environmental Engineering
Climatology and Meteorology
Coastal Zone Management
Communicable Diseases Epidemiology
Design of Environmental Engineering Structures
Disaster Mitigation and Management
Elements of Environmental Protection
Environmental Biology
Environmental Biotechnology
Environmental Impact Assessment
Environmental Instrumentation
Environmental Microbiology
Environmental Policy and Legislations
Environmental Systems Design – I
Environmental Systems Design – II
Environmental Systems Optimization
Environmental Transport Processes
Geo-Environmental Engineering
Geo-Thermal Engineering
GIS and Remote Sensing
GIS for Environmental Engineering
Green Building Design
Groundwater Contamination
Hazardous Waste Management
Industrial Waste Management
Municipal Solid Waste Management
Nuclear Energy
Nuclear, Radioactive and Biomedical Waste Technology
Solar Energy
Space Technology and Waste Disposal
Tidal Engineering
Urban and Rural Sanitation
Wastewater Collection and Drainage Systems
Water Power Engineering
Water Supply and Distribution System
Water Supply Engineering
Water Treatment Engineering
Wind Power Engineering

17. Nanotechnology Engineering Internship Topics
Basic Mechatronics Systems
Basic Nanoscience and Nanotechnology
Carbon Nanotechnology
Fundamentals of Solid State Engineering
Green Nanotechnology
Immunology
Industrial Nanotechnology
Lithography Techniques and Fabrication
MEMS and NEMS
Micro and Nanofabrication
Micro and Nanofluidics
Molecular Spectroscopy and Its Applications
Nano and Micro Emulsions
Nanobiotechnology
Nanochemistry
Nanocomputing
Nanoelectronics
Nanomagnetism
Nanomaterials
Nanomedicine
Nanophotonics
Nanorobotics
Nanotechnology for Energy Systems
Nanotechnology in Agriculture and Food Processing
Nanotechnology in Cosmetics
Nanotechnology in Textiles
Nanotechnology in Tissue Engineering
Nanotribology
Photovoltaic Technology
Polymer Science
Supramolecular Systems

18. Petrochemical Engineering Internship Topics
Basic Petrochemical Operations
Catalysis Technology
Catalyst Design and Catalysis
Colloidal and Interface Science
Downstream Processing and Downstream LNG Technology
Equipment Design and Drawing – I & II
Fertilizer Technology
Fluidization Engineering
Mechanical Operations
Multicomponent Distillation
Particle Technology
Petrochem Refinery Process Design
Petrochemical Instrumentation
Petrochemical Processes
Petrochemical Refining and Petrochemicals Technology
Petrochemical Refining Equipment Design
Petrochemical Refining Process Design
Petrochemical Unit Processes
Petroleum Crude Processing Technology
Petroleum Engineering
Petroleum Exploration Techniques
Petroleum Process Equipment Auxiliaries
Pipeline Transportation of Oil and Gas
Piping Engineering
Process Development for Fine Chemicals

19. Polymer Engineering Internship Topics
Adhesives and Surface Coating
Basic Macromolecular Science and Engineering
Chemical Engineering Operations
Colour Physics and Colour Harmony
Design and Fabrication of Molds – I & II
Fiber Science and Technology
Inorganic Chemistry
Latex Technology
Natural Rubber Production and Technology
Physical Chemistry
Plastic Processing
Plastics Materials
Polymer Additives
Polymer Science
Rubber Technology

20. Silk Technology & Textile Engineering Internship Topics
Apparel Production Machinery
Apparel Testing and Quality Control
Chemical Processing of Textile – I, II, III & IV
Coated Textiles
Colour Science
Design and Structure of Fabric – I & II
Environmental Management in Textile industry
Fabric Formation – I, II, III & IV
Fabric Manufacture – I, II & III
Fabric Structure
Fibre Reinforced Textiles
Garment Manufacturing
High Performance Fibres
Jute Technology
Knitting Technology
Long Staple Spinning Technology
Manufactured Fibre Technology
Medical Textiles
Moriculture and Sericulture
Non Mulberry Silk and Silk Byproduct Technology
Non Woven Technology
Polymer Science
Polymer Science
Process Control in Spinning
Silk Reeling Technology
Silk Technology
Smart Garments
Specialty Yarn and Sewing Thread
Technical Textiles
Technical Textiles
Technology of Bonded Fabrics
Technology of Manufactured Fibre Production
Technology of Pre Spinning Process
Technology of Pre Weaving Process
Technology of Woven Fabric Manufacture
Technology of Yarn Spinning
Textile Fibres – I & II
Textile Machineries
Textile Mechanics
Textile Mill Management – I & II
Textile Reinforced Composites
Textile Testing and instruments – I & II
Theory of Textile Structure
Wool Technology
Yarn Formation – I, II, III & IV