This set of Class 12 Biology Chapter 6 Multiple Choice Questions & Answers (MCQs) focuses on "Regulation of Gene Expression".
1. In which of the following levels can gene expression not be exerted?
a) Transitional level
b) Transcriptional level
c) Reverse transcriptional level
d) Processing level
View Answer
Answer: c
Explanation: In eukaryotes, the regulation of gene expression occurs at various levels. They are transcriptional level, processing level, transport of mRNA from the nucleus to the cytoplasm and translational level.

2. Which of the following products are produced when lactose is hydrolysed?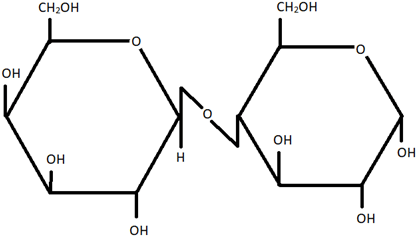 a) Glucose and Fructose
b) Glucose and Galactose
c) Two molecules of glucose
d) Fructose and Galactose
View Answer
Answer: b
Explanation: Lactose is a disaccharide carbohydrate molecule. On hydrolysis of a disaccharide, we get 2 molecules of monosaccharides. Likewise, when we hydrolyse a single molecule of lactose, we get one molecule of glucose and galactose. On hydrolysis of Sucrose, we get glucose and fructose. On hydrolysis of Maltose, we get 2 molecules of glucose.

3. Regulatory protein can act both as an activator and a repressor.
a) True
b) False
View Answer
Answer: a
Explanation: The regulatory proteins have the ability to act both as an activator and a repressor. They will be positive when they are activators. They will be negative when they are repressors.

Sanfoundry Global Education & Learning Series – Biology – Class 12.
To practice all chapters and topics of class 12 Biology, here is complete set of 1000+ Multiple Choice Questions and Answers.